Whilst dirty windows may not directly influence your business? success, they could be having more of an impact than you realise.
First impressions count; and at Archer Window Cleaning we help businesses to make a sparkling first impression, to give them the best chance of success.
Whilst the cleanliness of your windows may seem like a trivial detail and not feature prominently on your to-do list, a build-up of dirt and grimy streaks can have a psychological impact on both employees working inside your building and potential customers viewing your business from outside.
Just a few of the presumptions people may make about your business if your premises have dirty windows include:
You?re not very professional.
You don?t have the budget to get them cleaned.
You don?t look after your property.
You?re not bothered what customers or clients think.
You?re not bothered about your employees? wellbeing.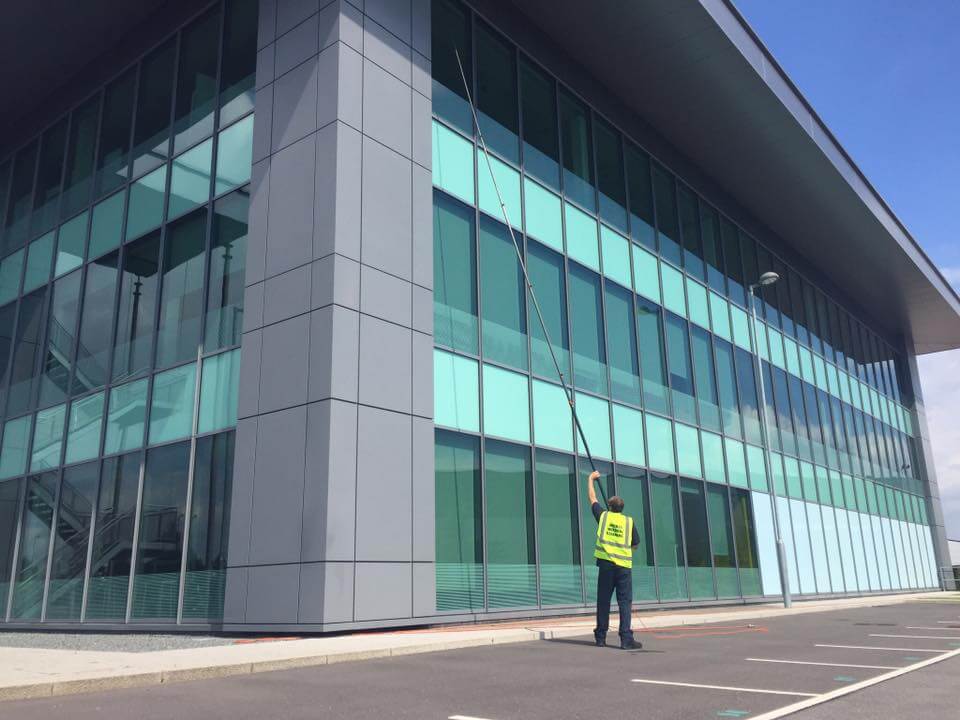 As well as having a negative effect on your business? reputation, dirty windows can also have a knock-on effect on your business? performance and success.? Just a few problems you may encounter as a result of not having your windows cleaned regularly include:
Damage to your reputation.
Demotivated employees.
An unhealthy working environment.
Reduced productivity.
Reduced customer trust and loyalty.
Arranging office window cleaning regularly needn?t cost you an arm and a leg.? With professional window cleaning companies like Archer Window Cleaning offering a wide range of commercial window cleaning services including rope access, reach and wash, jet washing and gutter cleaning, you can choose a service that is cost-effective depending on your commercial property?s shape and size.
For more information about our window cleaning services in Manchester, or to request a free quote on your job, give our friendly team a call on 0161 870 6503.