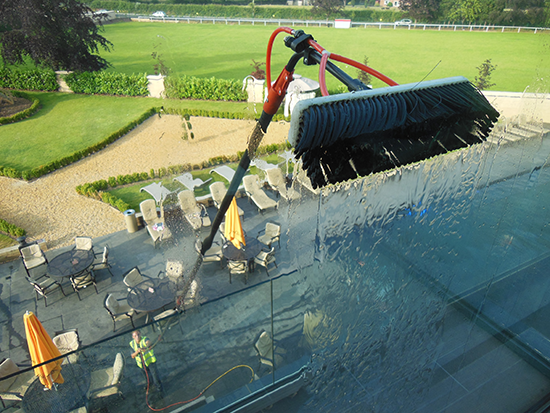 Archer Window Cleaning Services use the "Hot water" ladderless Reach & Wash Waterfed pole system, and have been using this system since 2003. By using this method, it eliminates the risk of an injury or fatality as a direct result of falling from a height as the operative works from ground level.
All our staff are fully trained & qualified to use this system, as we have completed courses held by the British Window Cleaning Academy. We have a fleet of vehicles which can arrive on site with hundreds of litres of purified water in each vehicle to carry out our daily tasks.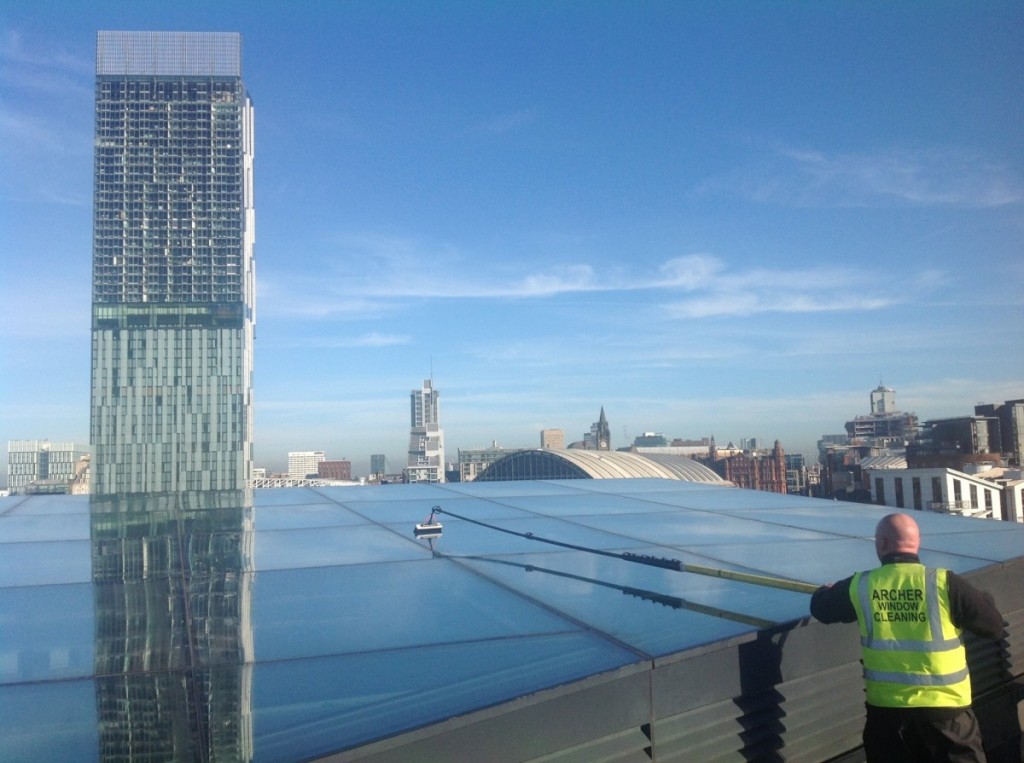 For a FREE demonstration please contact us
The Advantages of the Waterfed Pole system:
Fully complies with health & safety regulations
Cleans windows, atria, paneling, cladding, signs, canopies and facia
Operates work from the safety of the ground, eliminating the need for ladders & high access equipment
Reaches previously inaccessible windows with ease
Reaches windows above the sensitive ground such as lawns and flowerbeds
Environmentally friendly – no chemicals or detergents are used, just pure water
Cleans frames at the same time as glass
Reduced disturbance to building occupants and maintains privacy
Ensure that your company is operating within the law and choose ladder-free window cleaning, there really is no safer way to clean high-level windows.