The guttering system on your property forms an integral part of ensuring that it has adequate means to effectively disperse rainwater. If you neglect your guttering, then blockages are likely to form and there is a real danger of water damage to your roof, walls, foundation and the landscape surrounding your property.
Based in Manchester, Archer Window Cleaning offer gutter cleaning services to properties such as apartment blocks, offices, industrial units, shopping centres, schools, hotels and much more.
Why do I need to have my gutters cleaned?
Even though they are typically out of sight and out of mind, your gutters play a huge role in the structural integrity of your property and keeping them clean and free of blockages is a great way to avoid gutter repairs or replacements which can be costly.
Despite their importance, gutters are all too easy to forget about until something goes wrong. If you neglect them for too long and they become clogged or broken, you could end up with structural damage, and even cause health issues for you and your family.
Regardless of what material it is made from, all gutters need to be regularly cleaned in order to ensure that they perform properly and avoid the need for any gutter repairs.
Have you had a gutter cleaning recently?
If your property suffers water damage as a result of a lack of maintenance on its gutters, your insurance company may hold you accountable for the damage, leaving you unable to recoup any loss.
Here at Archer Window Cleaning, we recommend that you arrange a gutter cleaning service at least twice a year, once in late Spring/early Summer or late Summer/early Autumn. However, this is entirely dependant on what area you live in, for example: if you live close to a lot of trees then you should perhaps consider having a gutter cleaning service every three months.
How do we clean gutters?
The methods that our team uses to clean gutters include:
Cherry Picker
Spider Lifts ideal for narrow access or rough terrain
Gutter Vac Systems Gutter cleaning from the safety of the ground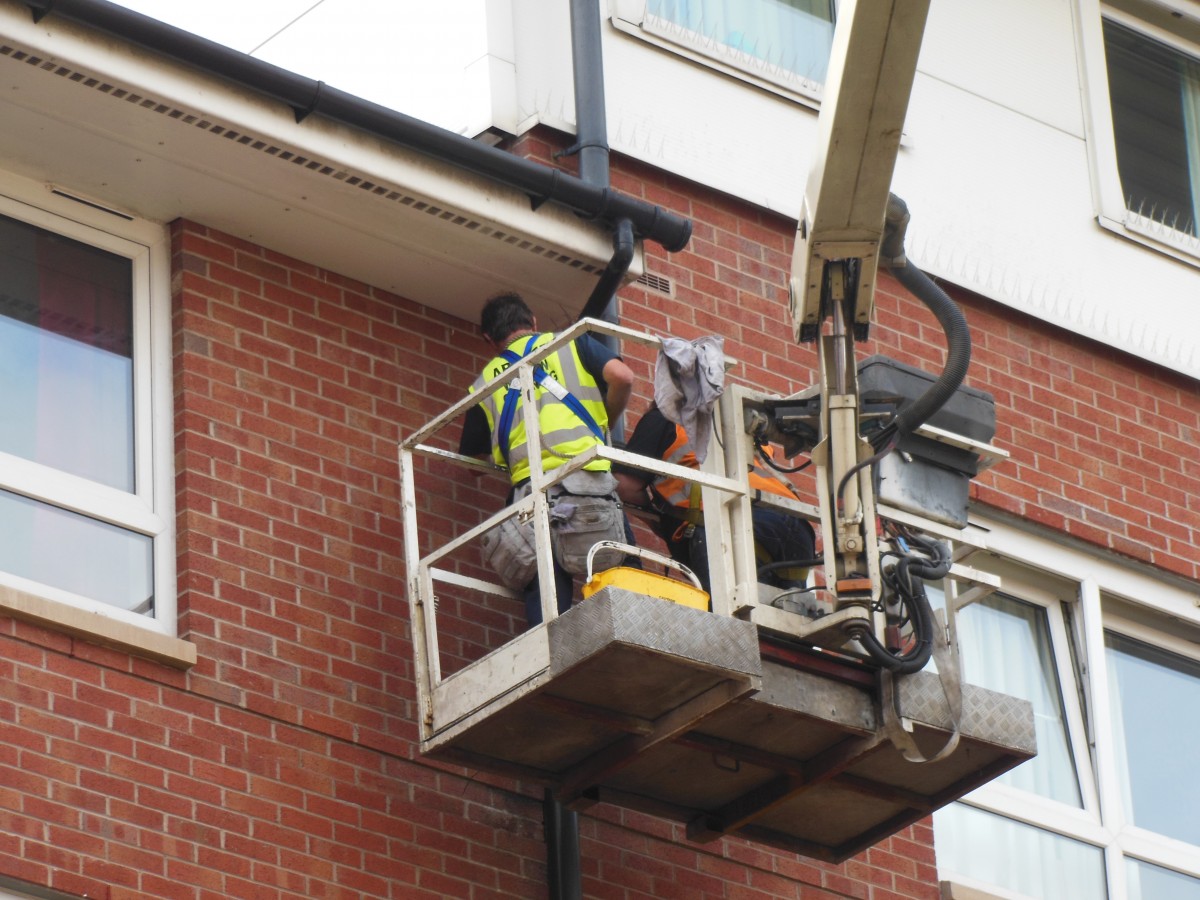 Why choose Archer Window Cleaning?
At Archer Window Cleaning, we provide gutter cleaning in Manchester and the North-West. Health and Safety are always our main priority as accredited members of both CHAS and SAFEContractor. We take all practical steps to identify and remove any potential hazards and risks, ensuring the safety of employees, clients and members of the public.
We take pride in the high-quality service we provide and offer reliable services you can depend. To find out more information about our gutter cleaning services, get in touch with us today on 0161 870 6503, or email us on info@archerwindowcleaning.co.uk. We look forward to hearing from you!