The guttering system on your building forms an integral part in ensuring your property has adequate means to effectively disperse rainwater. If the guttering is neglected and blockages are allowed to form there is a real danger of water damage to both the fabric of your building and any goods and equipment held inside.
At Archer, we provide gutter cleaning services to apartment blocks, offices, industrial units, shopping centres, schools, hotels and much more.
Has your building had its gutters cleaned recently?
If your property suffers water damage due to a lack of maintenance on its gutters, your insurance company may hold you at fault leaving you unable to recoup any loss.
The methods we use to clean commercial gutters include:
Cherry picker
Spider lifts – for narrow access or rough terrain
Gutter Vac system (Gutter cleaning from the safety of the ground)
Abseiling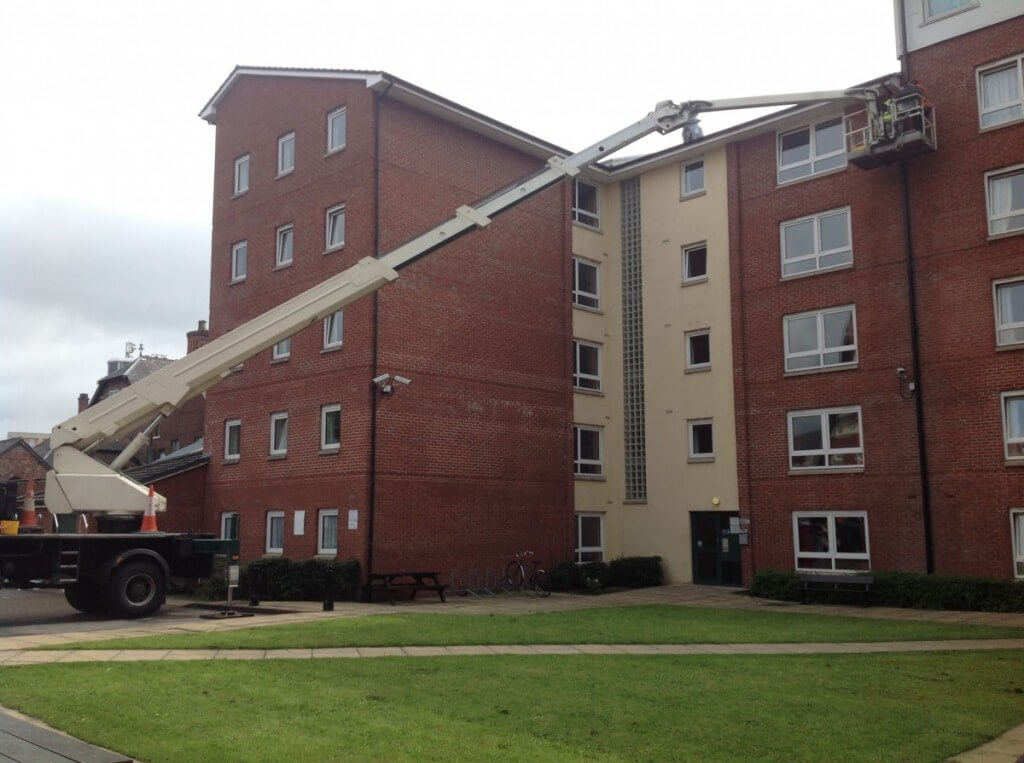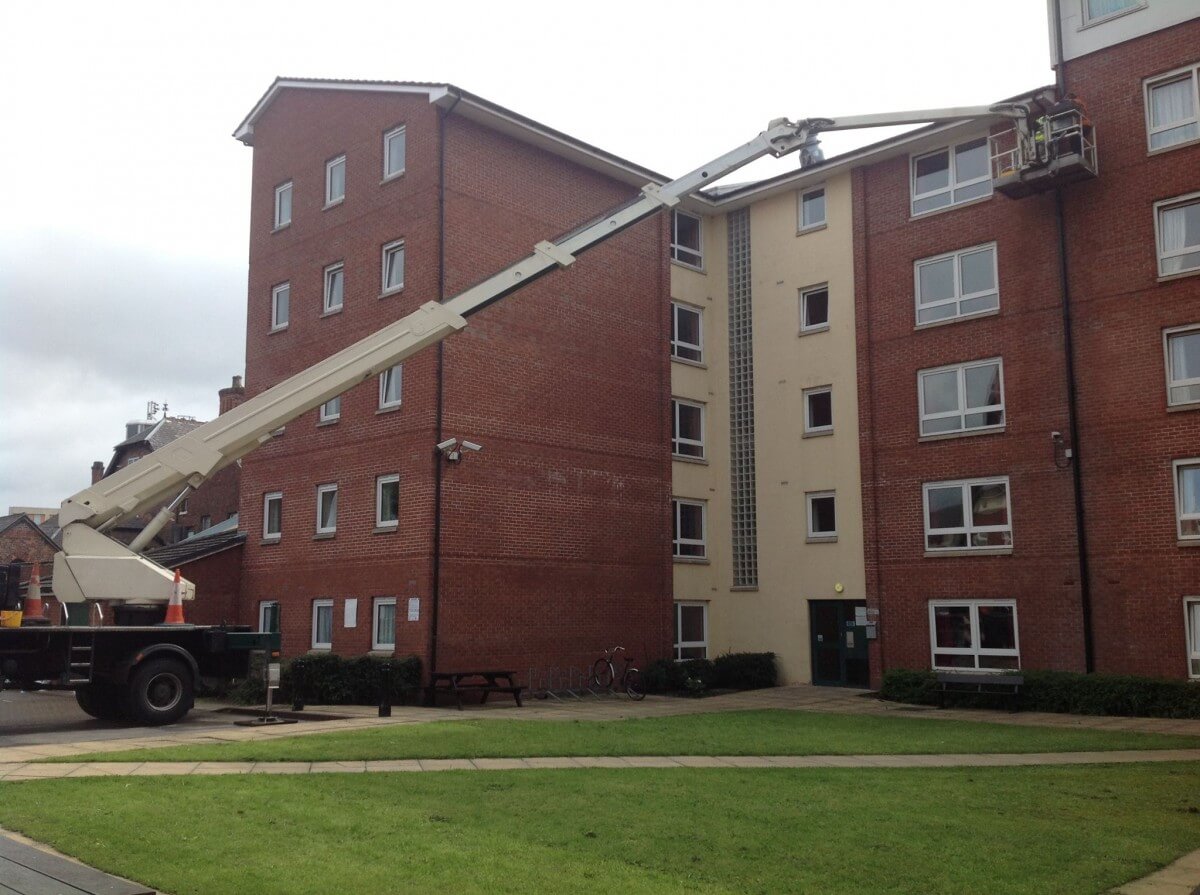 Archer Window Cleaning Services provide gutter cleaning in Manchester, The North West and throughout The UK.