Why is office window cleaning so important?
Your office is the first thing that clients and customers see when they come to visit. All visitors want to be met with a building that is clearly cared for, and reflects the professional attitude of your company, and how you present yourself on the outside is just as important as how you perform behind closed doors. If the exterior and the windows of your office is dirty and unappealing, this will no doubt have a direct effect on any potential success with clients and customers.
The best way to achieve the impression youre after, is to arrange frequent and regular commercial office window cleaningfrom a team of professional, high rise window cleaners based in Manchester, who can work on premises in the city and other areas across the North-West.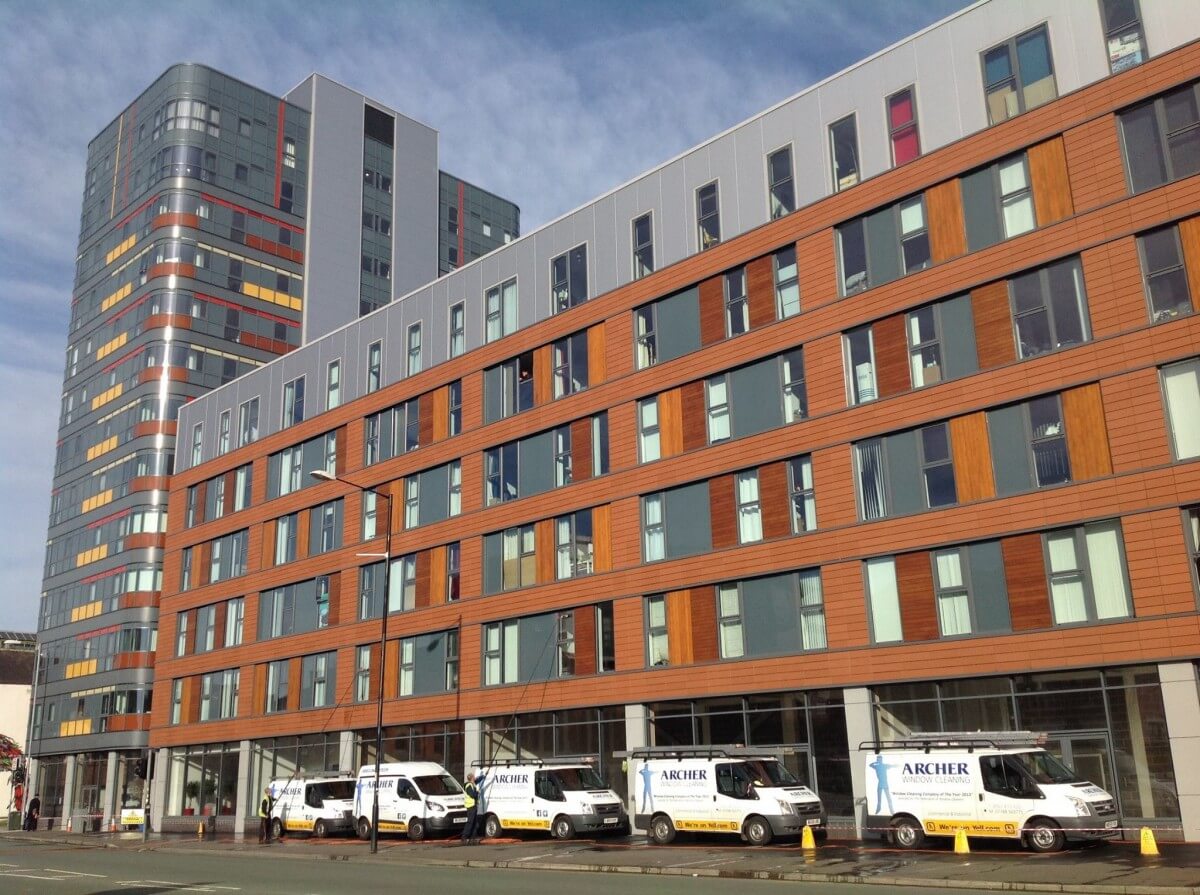 Why choose Archer Window Cleaning to clean your office windows?
As one of the leading commercial window cleaning contractors, Archer Window Cleaning can provide a thorough service, removing all dirt and debris from your windows. This is a crucial service to have scheduled in on a regular basis, as this is a great way to achieving an excellent appearance, improve staff productivity, and keeping the property compliant with all relevant regulations.
With over 25 years in the industry, our team of commercial window cleaners have gone above and beyond to build a strong reputation for supplying the highest level of service, enabling us to become one of the leading commercial window cleaning companies in the North-West of England.
With every task that we undertake, our team of commercial window cleaners will work with you to assess your requirements, developing a long term, strategic plan to implement all objectives in a controlled and safe manner, and will aim to work with little or no interference with the every day running of your business.
Lets talk Office Window Cleaning contracts today
For further information about our commercial window cleaning services or to request a free quote for a contract, please call our team today on 0161 870 6503.
Alternatively you can get in touch with us via our contact form.