Archer Window Cleaning are an award-winning Window Cleaning Company in Manchester who operate throughout the North-West and UK. Since 1990, the priority has been to provide reliable and exceptional Commercial Window Cleaning Services which has enabled us to become one of the leading commercial window cleaning companies in the North West.
Our expertise in commercial window cleaning has allowed us to raise the standards and deliver exceptional window cleaning results to all our clients.
Looking for an experienced and reliable window cleaning company in Manchester? Call us now on 0161 870 6503 for a free quote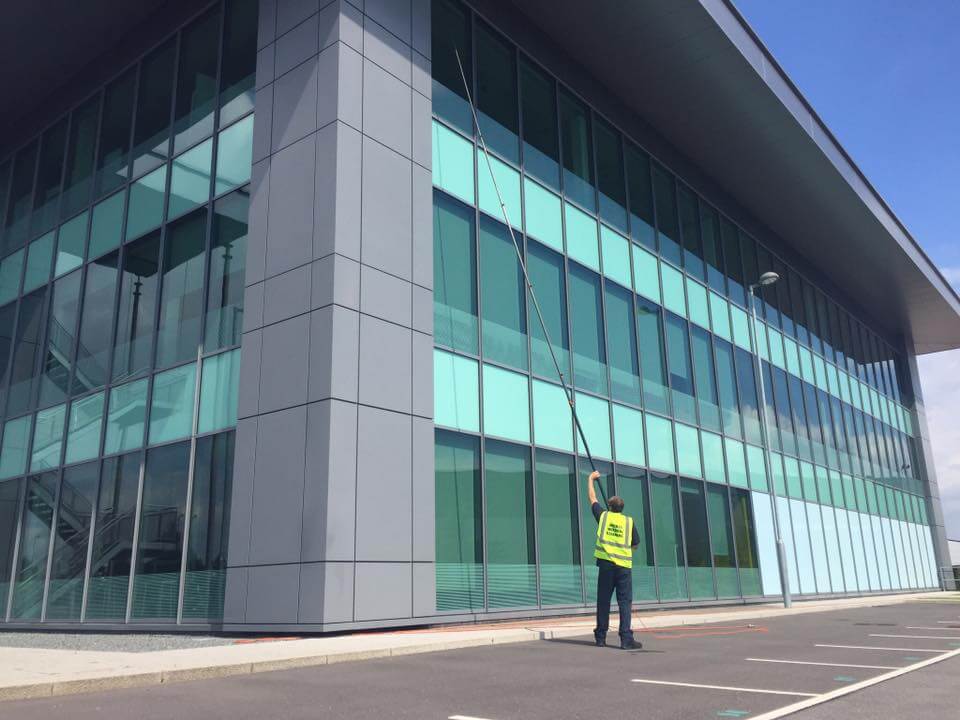 Specialist Commercial Window Cleaning Services
When it comes to commercial window cleaning, there is no one option that fits all. This is why we work with you to assess your requirements and develop a strategic plan to implement in a controlled, safe and cost-effective manner. Our specialist window cleaning services are not limited to high-level cleaning of residential apartments, commercial buildings and industrial sectors.
We carry all kinds of equipment needed for high level window and gutter cleaning in Manchester and the entire North-West of England. We have retained window cleaning contracts for over 25 years due to our very high standards and communication skills with our clients.
As an award-winning commercial window cleaning company, we specialise in offering our outdoor/exterior window cleaning services to:
• Hotels
• Leisure Complexes
• Stadiums
• High Rise Apartment
Call us now on 0161 870 6503 for a free quote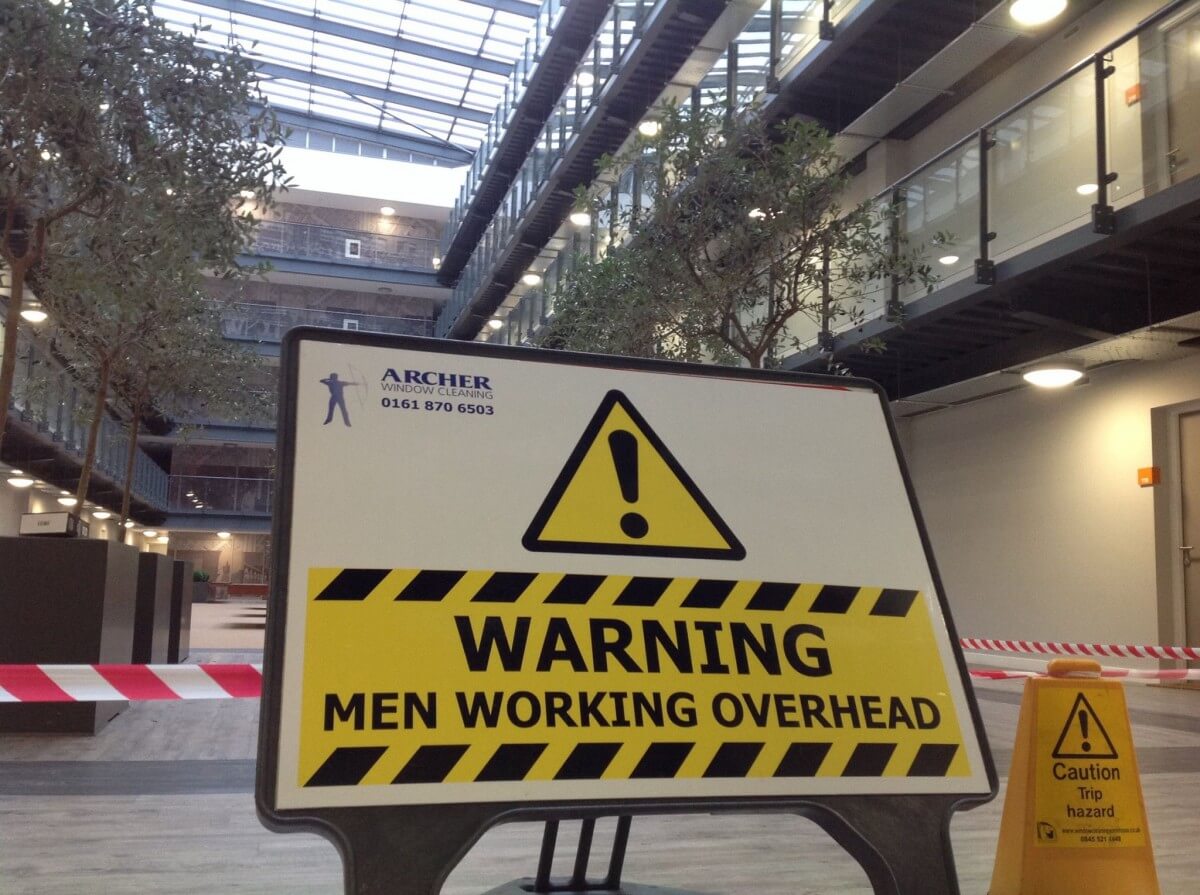 Health & Safety Compliant Window Cleaning Company
Our fully trained and qualified window cleaners carry out their duties efficiently, effectively and safely, as we ensure that we are fully compliant with all current Health & Safety legislation.
All our staff are DBS (Disclosure and Barring Service) checked, IOSH (Institution of Occupational Safety and Health), City & Guilds and First Aid trained.
As a window cleaning company, health and safety is our number one priority to protect our staff and the public for every job we undertake.
We are constantly monitoring our health and safety processes to reduce potential hazards and keep up to date with the legal requirements in accordance with Employment Legislation and Health & Safety at work.
Get in Touch
If you are looking for a commercial window cleaning company in Manchester or the North West, please do not hesitate to get in touch.
You can receive a free quote today by calling 0161 870 6503 or sending an email to our team at info@archerwindowcleaning.co.uk.