If you have noticed that your windows have become dirty, then you should contact Archer Window Cleaning today.
Archer Window Cleaning are specialists in commercial window cleaning and know how to get perfect results for properties such as Offices, Shops/Shopping Centres and Care Homes.
The residents that you care for should be able to feel comfortable in their new home and should be able to enjoy living in this new environment and not be disheartened by dirty windows covered in smears and smudges. Care homes are exactly that; homes, and nobody's home should have dirty, unsightly windows. Archer Window Cleaning are here to help take away the worry of keeping your windows maintained.
Why is care home window cleaning important?
Dirty windows typically block natural light from entering rooms, which will leave your care home looking dark and dingy and not particularly homely.
Ensuring that your windows are clean will keep your care home feeling airy and comfortable, and be the perfect living environment for residents to relax in.
Our Care Home Window Cleaning Services
At Archer Window Cleaning, we provide window cleaning contracts on a daily, weekly, fortnightly or monthly basis. This flexibility allows you to arrange a cleaning schedule that works best for you, with minimal disruption to the running of your care home.
Working in a care home is extremely important and often demanding, so it's only natural that you would want a service that you can rely on to do a great job without causing any fuss.
We have a fantastic reputation for our window cleaning services throughout Manchester and the North-West of England, working for clients such as Holcroft Honda and Mercedes Benz, Stockport.
All our staff are expertly trained to carry out their duties efficiently, effectively and safely. We are fully compliant with all health and safety legislation and always ensure health and safety checks are undertaken prior to work being completed.
Our key Care Home cleaning services include:
Free quotations
Free photographs & written reporting on any defect or items in need of repair
Windows professionally cleaned inside/outside
Deep cleaning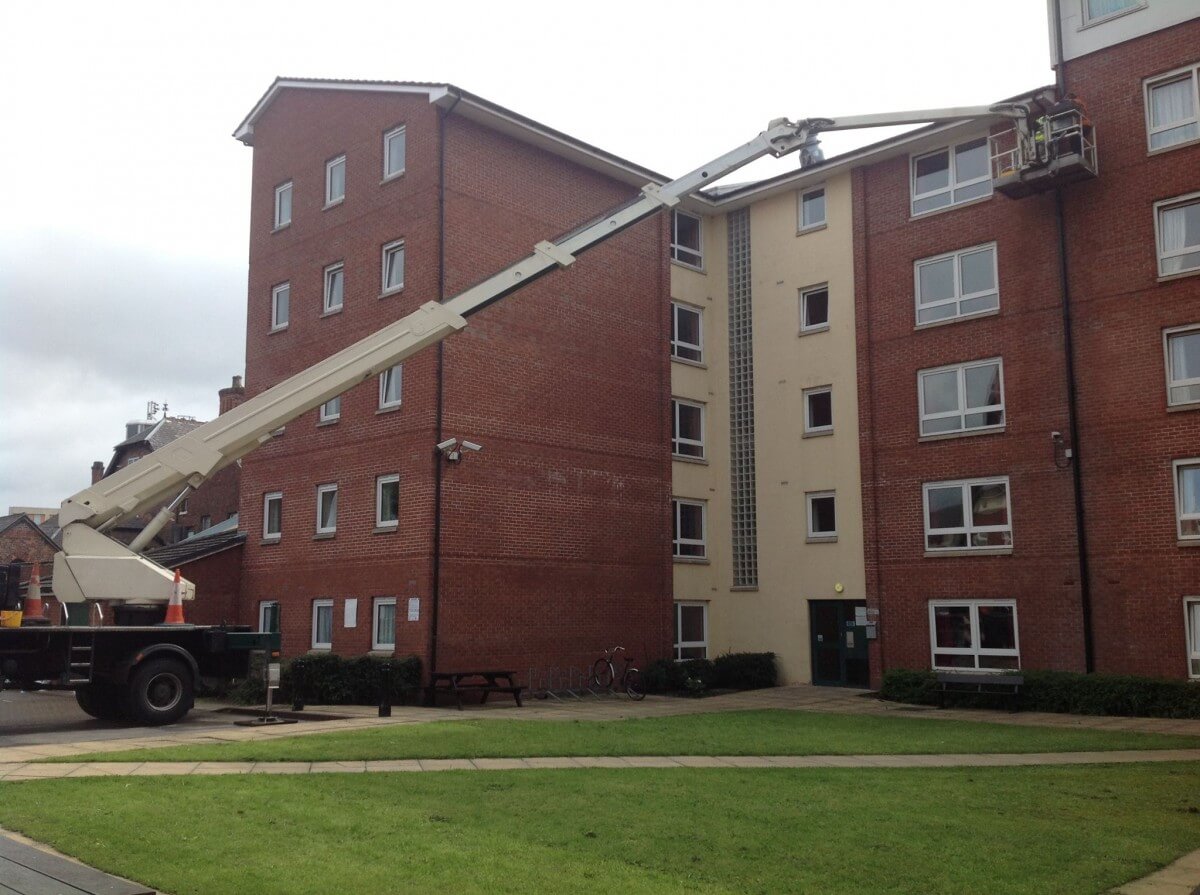 Get in touch for a free quotation today!
If you would like more information about our Care home window cleaning services, you can contact us today on 0161 870 6503.
Alternatively, you can send us an email to info@archerwindowcleaning.co.uk and one of our team will be in touch to discuss your requirements.