Manchester?s architecture combines new with old to create a built environment that is as eclectic as its inhabitants.
An area?s architecture not only contributes to its culture and atmosphere, but also has a psychological effect on those visiting or living there.
Here at Archer Window Cleaning we believe that looking after and preserving Manchester?s architecture is extremely important. As well as being aesthetically pleasing, when maintained, our architecture can also improve quality of life and help drive the economy.
In Manchester we are architecturally spoilt, with Modern, Georgian, Victorian, Roman and Gothic architecture all nestled side-by-side throughout the city.? Perhaps the most iconic architecture of Manchester though is its old warehouses, canals and red brick cotton mills, reminders of its rise during the Industrial Revolution.
Some of our city?s most recognisable architecture include historic buildings like the striking neo-gothic Town Hall and the opulent Victorian gothic John Rylands library; and contemporary buildings like the sloping, glass structure of the Urbis, and Beetham Tower, the tallest building in the UK outside of London, and one that we are lucky to have a window cleaning contract with.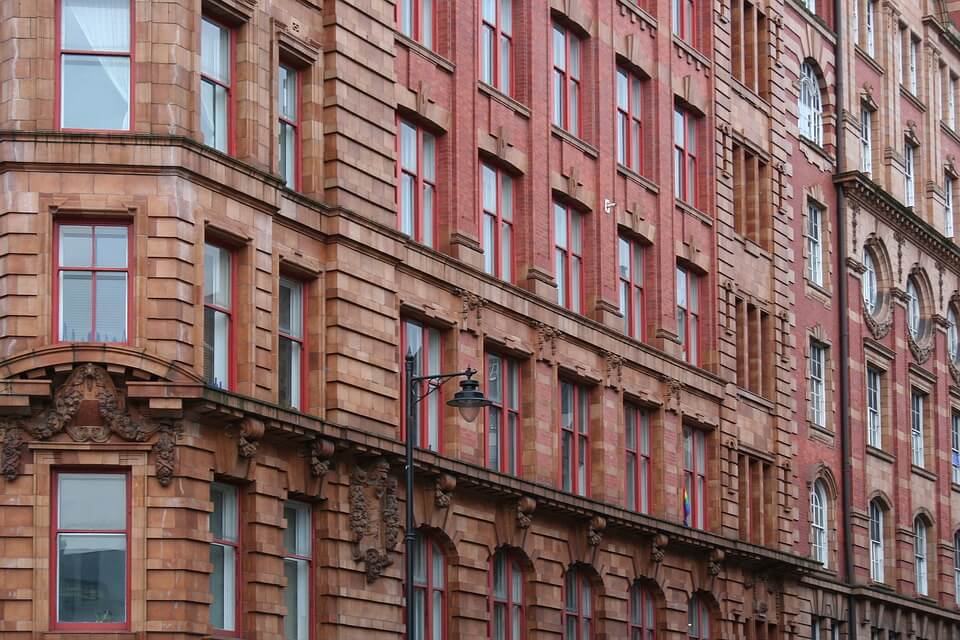 Preserving Manchester?s Architecture
To maintain the cleanliness and condition of our built environment, is to preserve Manchester's identity.
At Archer Window Cleaning we provide a variety of services that help to maintain the condition of our city?s architecture as well as keeping Manchester's windows spotless.? A few of the services we provide include window cleaning, cladding cleaning, gutter cleaning, and jet washing.
Regular professional cleaning and maintenance removes contaminants like dirt and debris from your building to increase its longevity and reduce the risk of damage occurring.? Regular maintenance picks up any wear or damage early on to prevent them from developing into more serious and expensive problems to repair.
To find out more about any of our services in Manchester, or to request a free quote on a job, please give our friendly team at Archer Window Cleaning a call on 0161 870 6503.