Stiff competition within the leisure industry means that leisure complexes must step up their appearance and cleanliness to win and retain more customers.
Over recent years we have become a more health conscious nation and our interest in the health and fitness industry has boomed.
Budget gyms and a wider variety of fitness groups and activities have made getting fit more accessible to all.
However, as demand has increased, so has competition between leisure complexes.
One simple way that leisure complexes can stand out from their competitors is by looking after the appearance of their building and keeping it spotlessly clean both inside and out.
Here are four ways that a professional window cleaning service can help leisure complexes to raise standards and win and retain more customers.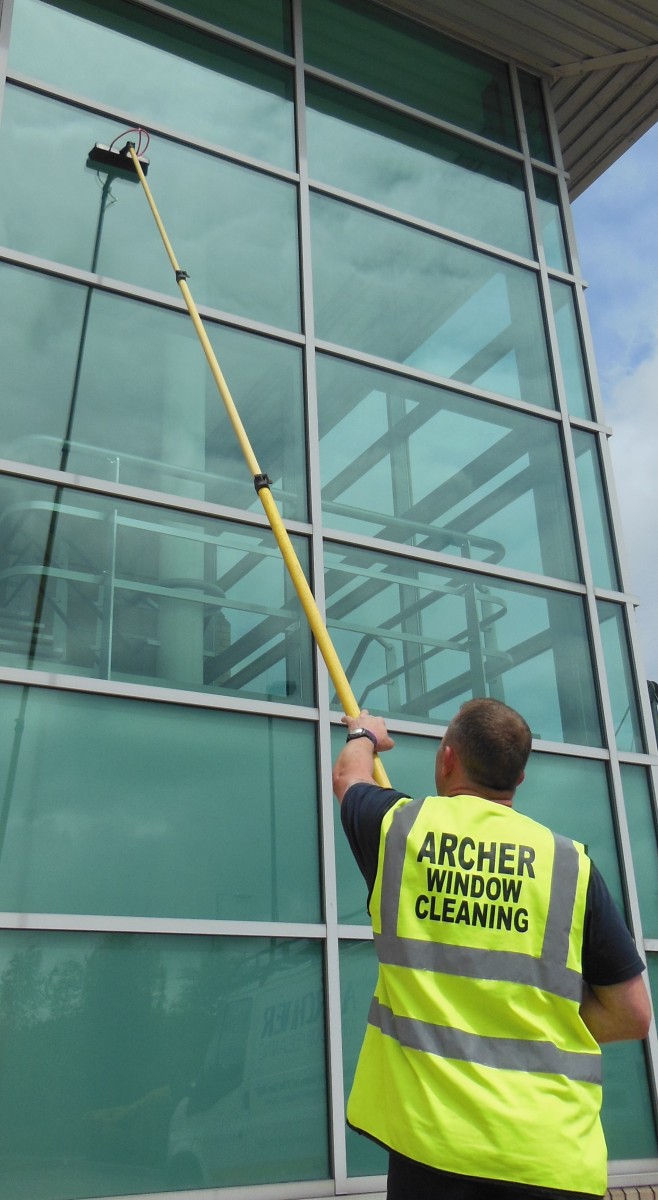 First impressions count
Itís true that first impressions count. If your leisure complex looks old, dirty and tired from the outside, then you may lose customers before theyíve even set foot inside or found out what services you offer.
The insides of the windows on a leisure complex tend to get steamed up, streaked and dirty very quickly from the excess sweat and moisture in the air. This looks unsightly from both the inside and the outside of the building if itís not cleaned regularly.
Having your complexís windows professionally cleaned on a regular basis will help to improve its kerb appeal, creating a first impression that encourages customers to make an enquiry and find out more about the services and facilities you offer.
Cleanliness and hygiene
One of the most basic expectations that customers have of a leisure complex, is that it will be clean and hygienic.
In an environment where many people are very active itís easy for sweat and bacteria to build up without regular cleaning, which can turn into a health hazard if itís not kept in check.
Leisure complexes require very thorough cleaning to keep them looking and smelling good, and that includes both the interiors and exteriors of the windows.
Retain customers
Creating an excellent first impression can help leisure complexes to win customers, but to retain them they must maintain those high standards consistently.
Hiring a professional window cleaning company to come on a regular basis ensures that your buildingís windows always look their best and helps to maintain high levels of cleanliness.
Consistently high standards can win your business an excellent reputation and a loyal customer base.
Motivating
Itís no secret that working out and getting fit can be hard work sometimes and takes some commitment and motivation.
If your leisure complex is clean, attractive and pleasure to spend time in, it will help to put your customers in the right frame of mind and motivate them to keep turning up and working out.
Here at Archer Window Cleaning, our professional commercial window cleaners use specialist equipment that allows them to complete the task quickly, efficiently, safely, and to a high standard every time.
For more information about our services or to request a free quote on a job, give our team a call on 0161 870 6503.