We have retained window cleaning contracts for over 20 years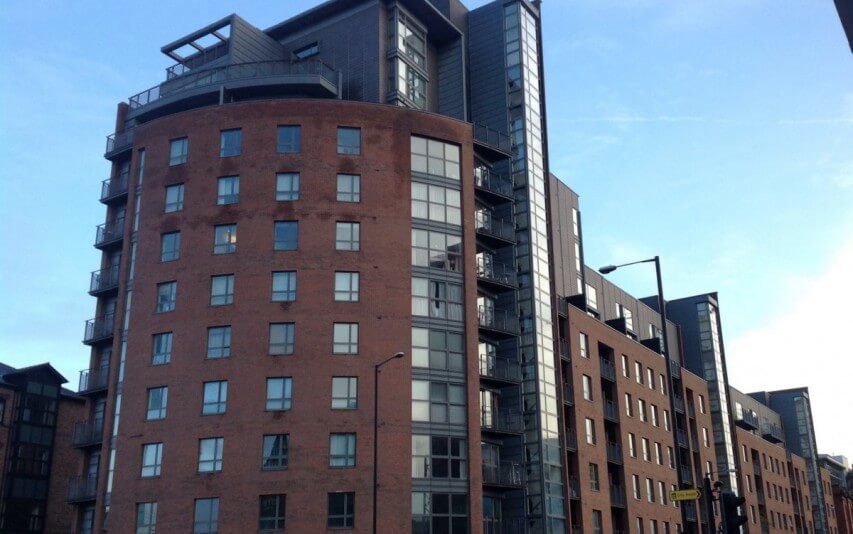 HACIENDA MANCHESTER – High Level Window, Gutter & Cladding Cleaning
Archer Window Cleaning Services provide High Level Window, Gutter and Cladding Cleaning at The Hacienda Apartment Block in Manchester.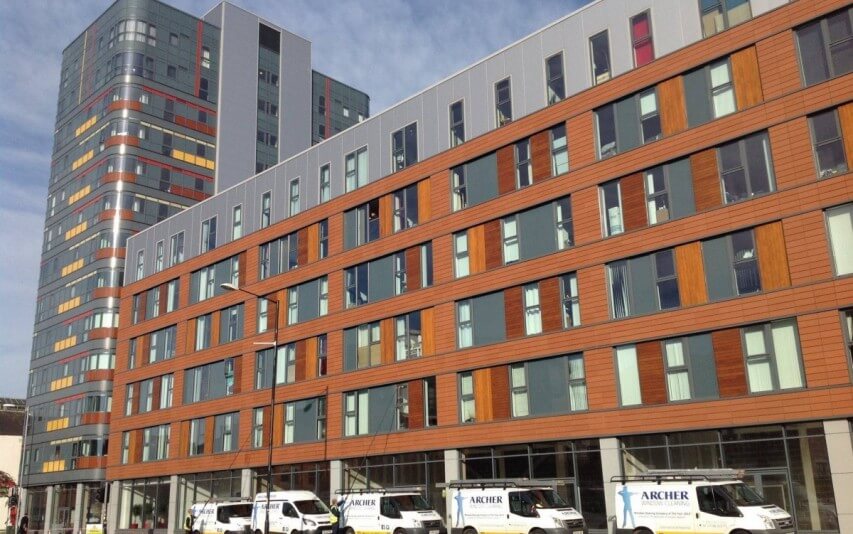 NUOVO MANCHESTER
We use abseiling, reach & wash and traditional methods to clean The Nuovo building.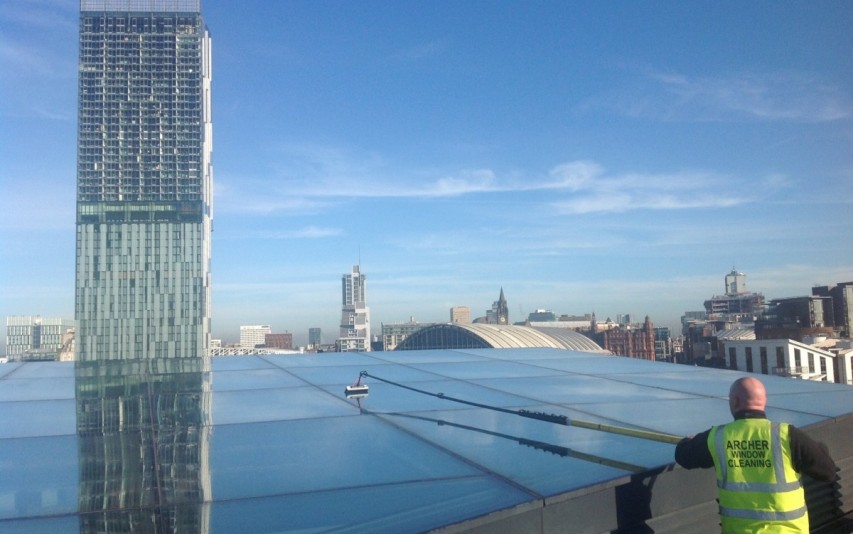 HILL QUAYS – Atrium Roof Cleaning
A member of our window cleaners cleaning an atrium roof in Manchester, using the hot water reach & wash system.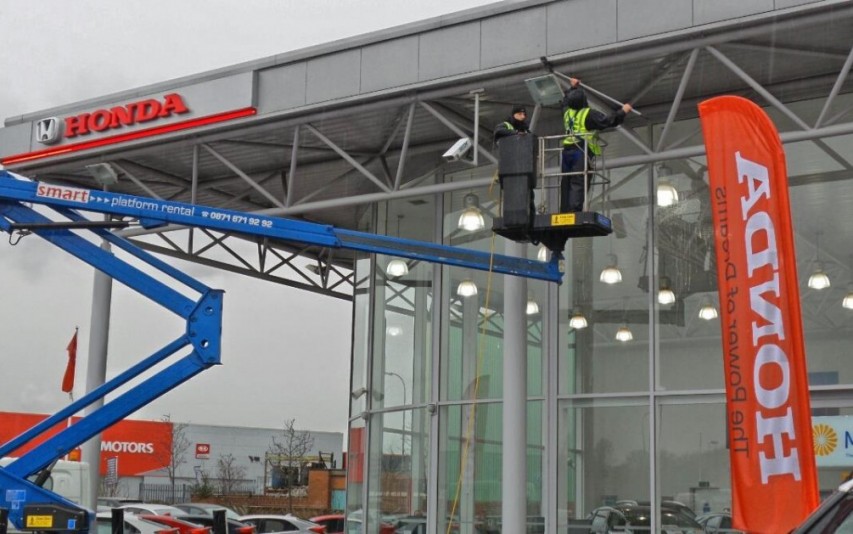 HONDA CAR SHOWROOMS – High Level Window, Cladding & Gutter Cleaning
Our teams have carried out and completed the window, cladding and gutter cleaning at Honda showrooms across The North West.
To enable the work to be completed to the highest standards, safely, we used cherry pickers, the ladderless reach & wash waterfed pole system and traditional window cleaning methods.